About AGU

Meijo Koen Campus
A new urban campus in the heart of Nagoya offering progressive learning experiences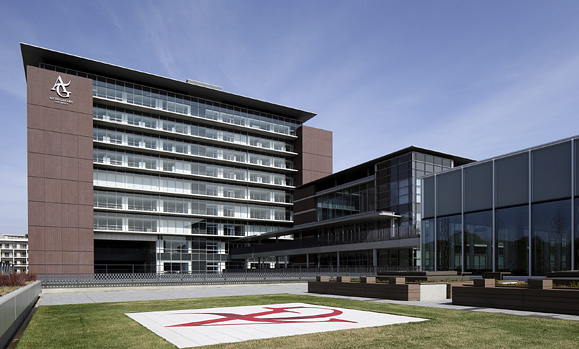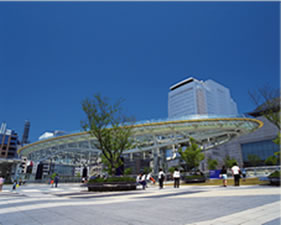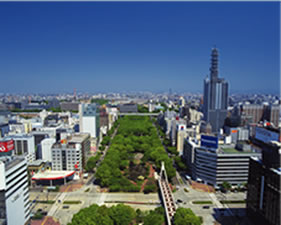 Located in the business and political heart of Nagoya, The campus serves as a base for university-community interaction

Meijo Koen Campus sits at the center of Nagoya City?an area where regional administration offices for the Chubu (central Japan) area, leading companies, and major banks stand next to each other. Yet, the campus retains a historical atmosphere thanks to Nagoya Castle?a symbol of the beginning of Nagoya's history and the namesake of Meijo Koen. Making full use of this urban location, the new campus provides a platform for innovative learning, practical lectures offered in cooperation with government and businesses, exchanges with experts in various fields, and town planning projects in collaboration with local communities.
Housing three business departments under one roof to enable collaborative education

Meijo Koen Campus houses the faculties of commerce, management, and economics. In addition to comprehensive business education, AGU offers business programs in collaboration with goverment administrative agencies, private businesses, and think tanks, towards the goal of producing graduates with a broad view and with practical capabilities who can shape the future of the Chubu region.