About AGU

Kusumoto Campus / Suemori Campus
A leading-edge educational and research hub dedicated to producing quality health care professionals who can shape and support the future of dentistry and pharmaceutical sciences.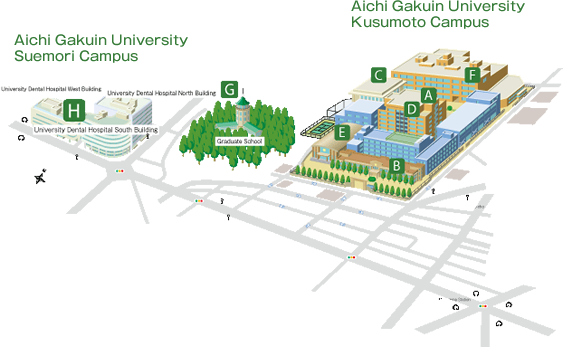 School of Pharmacy

The School of Pharmacy is located in the center of Kusumoto Campus. The building is fitted with the latest equipment and facilities.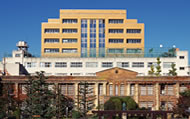 Building No.1

Dating back to 1928 and designated as a registered tangible cultural property of Japan, this historical building serves as the headquarters of Aichi Gakuin and also as the Honorary Consulate of Lao PDR.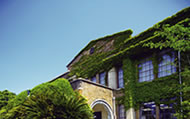 Library and Information Center

The center is stocked with over 130,000 books and has a comfortable and well-lit reference space, which is used for reading and research.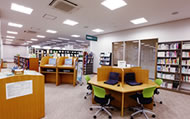 Clinical Training Room

The laboratory has 20 dental chairs and is equipped with video cameras and monitors to provide students with a closer view of demonstrations by instructors.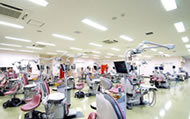 The 100th Anniversary Commemorative Hall

Built in 1986 to commemorate the 110th anniversary, this chic and stately building stands as a symbol of AGU's history.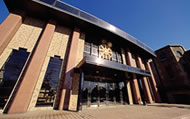 School of Dental Science

Complete with a range of training labs and state-of-the-art equipment, this building houses the dental school and serves as a hub of research at Kusumoto Campus.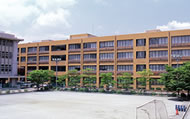 Graduate School

The Graduate School Building, constructed in the first year of the Showa Period (1926), sits between the Kusumoto and Suemori campuses.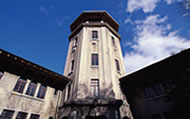 University Dental Hospital

The University Dental Hospital houses 24 departments, 12 special clinics, and 44 beds. Fitted with cutting-edge equipment and facilities, the hospital while contributing to the dental care of the local community, is utilized for clinical training, research and education.